Whether it is a business trip or a long family vacation, there are times where we have to leave our vehicle untouched for extended periods of time. However, we know that regardless of the amount of usage, you would still have to pay your monthly road taxes in Singapore.
This is when you may consider to lay up your car with the Land Transport Authority (LTA) in order to be exempted from paying road taxes for the duration that you will not be using your car. If you are unfamiliar with how to lay up your vehicle in Singapore, UCARS is here to guide you through the process so that you can lay up your car with ease!
What does it mean to 'lay up' a vehicle?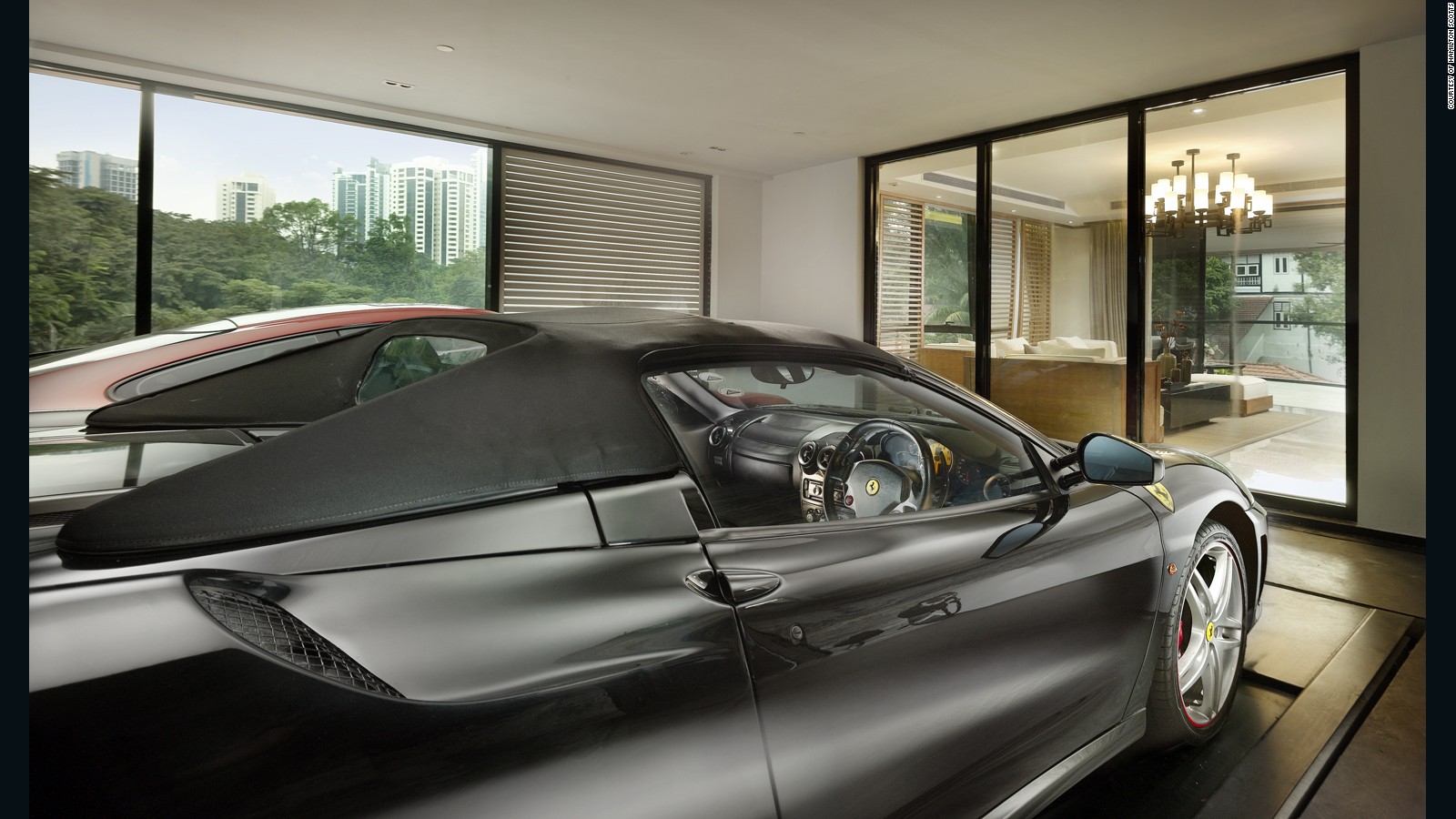 Image Source: CNN
When you decide to lay up your vehicle, you are declaring that you will not be using it for a certain period and will leave it parked at a declared garage address. This can be a lot within a multi-storey car park, or your front porch. Once the lay up is approved, you will not be allowed to drive it on the roads.
What should I take note of before I lay up my vehicle?
There are a few things to note on the regulations for vehicle lay up, so do keep these in mind before you make your application.
Maximum Lay Up Duration
Applicants are allowed to lay up their vehicle for up to one year per application, and cannot be laid-up beyond its COE expiry date.
Maximum Consecutive Lay Up Applications
Applicants are also allowed to extend their lay up by re-applying before the current lay up period expires. However, one can only extend their lay up for a maximum of three consecutive years. Beyond that, the car will be de-registered automatically, and cannot be re-registered or re-licensed.
Road Tax, COE, and Rebates
Vehicles in lay up are not required to pay road tax, but the lay up application must be made before the vehicle's road tax expires.
Should you be renewing your COE, you are required to clear your cheque and get an approval on your COE (Certificate of Entitlement) application before you can submit a lay up application. You will still be eligible for COE rebates only if your vehicle is deregistered before your COE expires.
For Preferential Additional Registration Fee (PARF) cars, you will be required to request for an approval from LTA before you can submit the lay up application. Do note that once you lay up a PARF car, it will NOT be eligible for any PARF rebates.
How do I lay up my vehicle?
Now that you understand what 'lay up' means, as well as things to note before you lay up, we can proceed to walk through the lay up process! Here are three main pointers to help you lay up your vehicle:
Submit your lay up application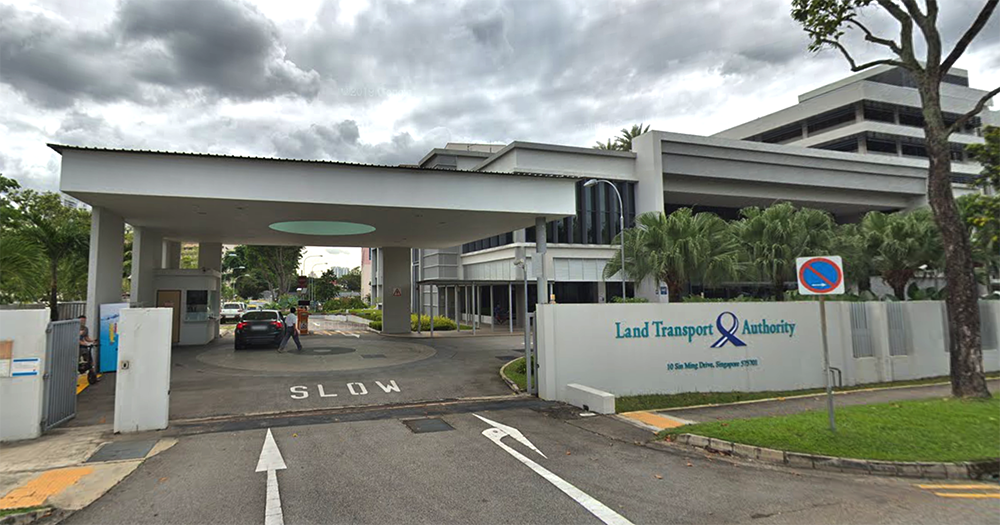 Image Source: Mothership.sg
You can apply online through SingPass, or at the LTA Customer Service Centre if you do not have SingPass. There will be a fee of $17.12 for each application.
You will be required to provide:
Your vehicle garage address

The Intended lay up start date

Supporting documents to prove that you have obtained permission to lay up your vehicle (should it be at a garage that is not owned by the applicant)

A valid credit/debit card (Visa or Mastercard) or an Internet Banking account to pay your fees
Change of Garage Address
If you have any changes to your garage address, update it as soon as possible via SingPass, or through an application form or at the LTA Customer Service Centre should you not have access to SingPass. Do remember to prepare supporting documents as proof of your new approved garage address.
Cancellation of Lay Up
If you decide to cancel your approved lay up application before the intended start date, you can opt to do so by paying a cancellation fee of $32.10. Be mindful that the initial application fee of $17.12 will NOT be refunded. You can request for cancellation through SingPass. For those who have no access to SingPass, you may either approach the LTA Customer Service Centre, or write a letter addressed to LTA at 10 Sin Ming Drive Singapore 575701 with a cheque of the cancellation fee enclosed in the envelope.
How do I get my vehicle out of lay up?
Image Source: Pexel
In order to get your vehicle out of lay up, you have to ensure these criteria are met before you can hit the roads again.
Road Tax Renewal Prerequisites
Before you can renew your road tax, you need to ensure that you have:
Vehicle insurance coverage
Ensure your car is fully covered by insurance for the period of the road tax. It is an offence to drive a vehicle without insurance coverage.
Vehicle inspection (if one is due)
You will receive an inspection notice three months before an inspection is due. This is to ensure that your car is approved and safe to be driven on the roads again.
Since your vehicle cannot be driven on the roads, you will be required to tow your car to the Inspection Centres.
Outstanding fines from LTA, HDB, URA and Traffic Police (TP)
If you have any outstanding fines and fees from other statutory authorities, you will be required to clear them before you are allowed to renew your road tax.
For Weekend Cars / Off Peak Cars / Revised Off Peak Cars
If you drive a Weekend or Off Peak car, visit any LTA-Authorised Inspection Centre to inspect your number plate seals.
Pay Your Road Tax
And of course, pay your road tax to be able to start driving again!
It is advisable that you start preparing early, as you may need a substantial amount of time to meet these prerequisites.
We hope this helps you to understand how to lay up your vehicle in Singapore! You may wish to check out these related articles on driving in Singapore:
Roadsense: What Are The Consequences For Speeding In Singapore
Car Modifications That Are Illegal In Singapore
Cost Of Car Ownership In Singapore